First things first; there is no Mafia, secondly (and perhaps more importantly) respect the Bing.
Follow these rules and we'll get along just fine.
Oh and don't forget, 'One' is better than 'Two'.
'The Sopranos' is fast becoming my favourite show of all time, due to its amazing scripts, impeccable dialogue and unbelievably high production values. Every episode is like a film both in style and substance.
The performances are extraordinary across the board, but particularly from pacifist James Gandolfini (and his big old beard).
Him and those ducks!
So favourite characters, season, episode, scene?
I'm a Christopher girl myself, but it's all about Tony really. His wry smile, cheeky asides, stoicism, passion and occasional bouts of sociopathic rage.
I think my favourite episode is the Steve Buscemi directed 'Pine Barrens'.
[Chris and Paulie just botched a hit on a Russian gangster, and are lost in the woods. Tony is on the phone, but it's a bad line]
Tony: Listen to me, this guy was a Russian green beret. He was in the ministry of the interior or something. He single-handedly killed 16 Chechen rebels. Be fucking careful.
Paulie: All right.
[Hangs up]
Christopher: What did he say?
Paulie: He said the guy killed 16 Czechoslovakians, and he was an interior decorator.
Christopher: Interior decorator? His apartment looked like shit.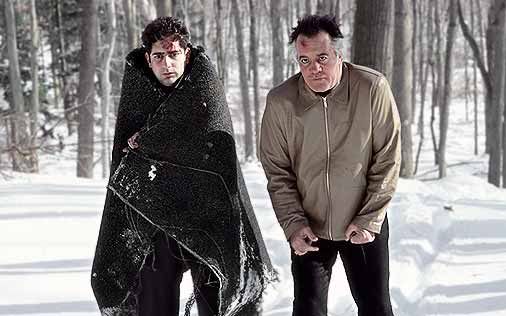 Look at Paulie's hair!